Licensed and Certified
Painting Contractor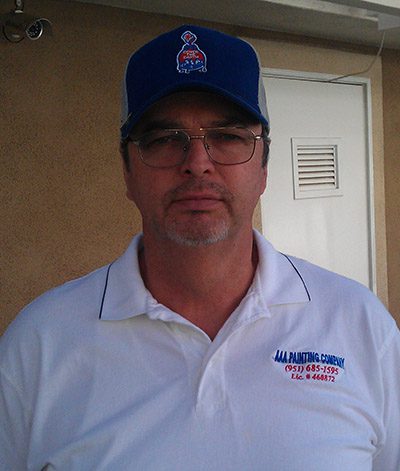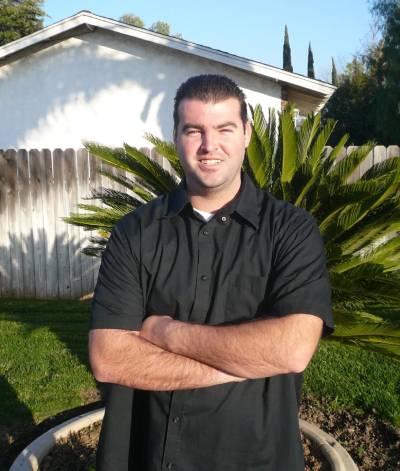 About Us
John has been in painting services for over thirty-eight years. He had been a licensed California State painting contractor since August 8th, 1984. John has a C-33 classification (painting and decorating). He started painting in the summertime of 1976 at the age of seventeen. In 1984, he started his own painting company in Orange County, California. It was called J.J. Patterson Painting Company. In 1985, he changed the company name to AAA Painting. This was to get him to the front of the Yellow Pages, which was is alphabetical order. In 1987, he moved to the Inland Empire and had been working in Riverside and the surrounding areas ever since.
John is one of six contractors in his family, including his son, Justin, who is also a license painting contractor. John's father was a hard-working man with nine children. 7 boys and 2 girls. He taught them to have faith, morals, respect for others, and a strong work ethic, and he taught them the universal rule of life. Whenever possible, we should always treat others in the same way that we would like to be treated ourselves.
John and Justin believe in good workmanship and good materials. They also believe that a person should always do their best or get out of the business. They take pride in the fact that whenever possible, they use the paint at full strength (no thinning). They use the best products available. For instance, they use 100% acrylic or Ultra-premium paints. They have accounts with a variety of paint brands to better serve their customers.
Most people will tell you that they have a friend or family member who got a poor paint job because they used a particular type of paint. John believes that this is more likely due to the painter using low quality paint and probably low quality workmanship. All because they chose a low-cost painter.
The reality is that most paint stores have very high-quality paints available and also poor-quality paints. This is because they are trying to meet the budget of the customer. John and Justin take pride in the fact that their company does high-quality painting at an affordable price, with the best materials available. John and Justin's paint jobs are warranted against peeling and flaking.
John and Justin are looking forward to working with you.
Dana Palmer
Service: Interior painting
Very happy with the professional service that we received from John and Justin from the first visit for estimate to completion of our project which was painting the entire inside of or home. The job they did was exceptional, and we are extremely happy. Would recommend AAA Painting to anyone.
Elizabeth Rodriguez
Service: Painting
John and his team were a pleasure to work with. He started my job the day after the estimate. they were very efficient, professional and the price was very reasonable. They are are licensed and insured and at the end of the day that really matters when something doesn't go right. In this case it was excellent! thank you John!
Edward Harvey
Service: Exterior painting
Top notch painting contractor. It's clear the company's years of experience are shown in the quality of their product. Showed on time, masked off exterior areas, draped ground, and painted with quality products. I highly recommend AAA painting both for customer service and quality in results.